Part 2 of Mastering the Leader's Triumvirate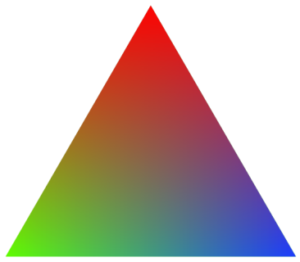 In the previous installment of Mastering the Leader's Triumvirate, we discussed the first requirement: mastering the allocation of your time.  If you're fortunate to have lived thus far, you're fortunate to have been given a resource you never had to pay for, and yet is so readily squandered.
We each have the same 168 hours per week to spend. How we do so will be different.
How a leader spends his/her time is a reflection of the leader and what she/he deems relevant and important.
In the last installment, we discussed considering the difference between what is urgent and what is important. And we noted that often what's important but not urgent doesn't get done because it's not pressing; it's not urgent.
The result is often a leader whose time and focus are oriented by what's urgent, but not by what's important.
And this brings us to the second part of the Leader's Triumvirate: your strategic focus.
Your Strategic Focus
It is not uncommon at all today for leaders to be told to be strategic, or that they need to be more strategic.
Which is a bit like saying leaders shouldn't panic in a crisis. We all agree that makes sense, but what does that look like, and what's required to do it?
Unfortunately, many leaders end up in roles without the preparation to be as strategic as they need to be. So unfortunately, objectives like talent development and succession planning will get overlooked or postponed, until an opening in the organization occurs, and the shortfall in talent becomes manifest.
So if you've been told to be strategic, but don't really know what that implies, 1) that's okay, because you're in good company, and 2) that's not okay, and you need to figure it out.
Finding Your Strategic Focus
To find your strategic focus, ask yourself the following:
If I wasn't busy dealing with the urgent, what would I focus on?
What should I focus on? And what's my basis for concluding that?
What is important and not urgent?
What needs to get done, but can't be accomplished in a week, a month, or several months?
What are my manager's top objectives? Does my allocation of time and work support that? What changes do I therefore need to make?
How am I advancing the long-term goals of my team, department, and company/organization?
If the CEO of my company/organization (or, if you are the CEO, a peer CEO) were to ask you, "In 60 seconds, tell me how the allocation of your time moves us closer and more quickly to our objectives", what would I say?
Effective leaders master the first two items in the Leader's Triumvirate. They are masters at prioritizing and allocating their time and leading themselves based on what's important, not what's urgent. And they use their strategic focus to know the difference between the two.
In our next post, we'll discuss the 3rd and final item in the Leader's Triumvirate.
Sign up for The Advisory Alliance 60-Second Read
[yikes-mailchimp form="1″]
Categories